Learn about cable management techniques
2022-01-11
Learn about cable management techniques
   We live in times where we use electrical devices in every home, office, workshop or garage. These, in turn, work much better when they are connected to electricity... The multitude of these devices means that there are several, a dozen or even dozens of cables in the rooms.
   Their proper arrangement not only affects the aesthetics and functionality of the room, but is also very important for our safety, extends the life of connectors by reducing the chance of mechanical damage and guarantees us no mistakes when disconnecting a device.
What are the best ways to untangle cables? We present a few solutions that will help to untangle this problem.
   One of the most important things when organizing cables is not to keep them on the floor if possible. Suspend the connectors. This will definitely increase the space in the room, as well as prevent dust from collecting. And dust loves cables lying on the floor.
   With this solution, when cleaning, you can be sure that you won't accidentally disconnect them, the dog won't chew them, and no one will shorten their life by stepping on them or pressing them with a big closet.
    Plan your cable runs well. Those that will run next to each other should be connected and those that are often disconnected should be separated. If you often take with you e.g. a charger, there is no sense in stuffing it deep inside.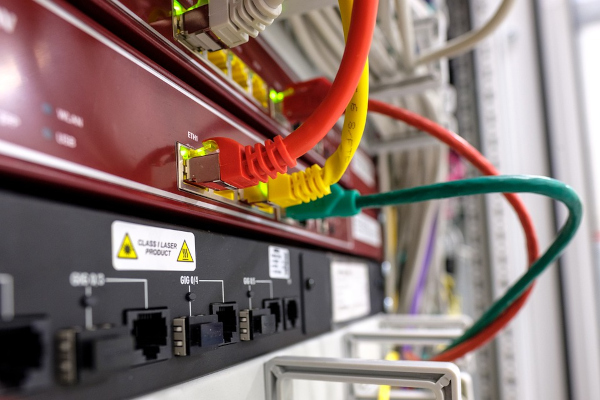 It is also worth looking carefully at your connectors. For example, if one charger can be used to charge your phone, camera or music player, and you know you won't be using everything at once, remove repetitive cables.
   Reduce their length. There's no point in keeping a meter-long cable if the device you're plugging in is right next to the strip. This way you will avoid a tangled socket wire nests and save a lot of space.
   Marking the length of the connectors will be extremely helpful if you are working, for example, in the sound system. Many times it may happen that you need to quickly replace a three-meter cable with a ten-meter one. Thanks to special marking you will save a lot of time when looking for the right length.
What are the best ways to mark cables?
   In this topic, heat shrink tubing works great. Although they are used to insulate cables and strengthen them in places of damage, they can also be used to mark lengths with prints, or specially selected colors.

   Velcro ties will also pass the test. They are not mounted permanently, and special description fields allow us to mark given connectors, as we need it at the moment.

   To organize the cables we also recommend nylon cable ties commonly known as zip-ties. They can be used mainly for attaching cables to furniture, walls, desks, etc. They are characterized by high strength and resistance to various external factors. Thanks to special construction they do not damage connectors.
   There are many reasons, why it is worth to find some time to organize cables. It will not take us much time, and will allow us to enjoy their longer life and general aesthetics of rooms, where we spend most of the time.
   Our store can help you in the selection of Velcro and cable ties, and also offers services in the field of assembling heat shrink tubes on connectors. Check out our offer.
Recommended
0,71 zł
33,49 zł