2023-01-25
SoftSilicone ALPINE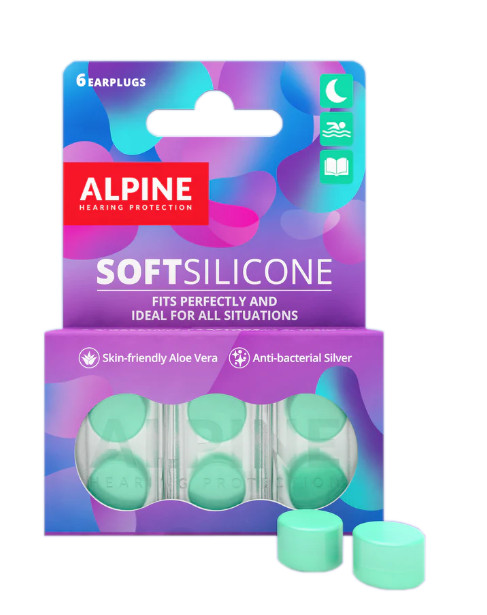 SoftSilicone ALPINE universal earplugs
SoftSilicone from ALPINE are universal earplugs that provide protection from sound as well as water. They will serve for sleeping, as well as for swimming or working in noisy environments.
SoftSilicone ALPINE are reusable earplugs that offer you an extensive range of their use. They guarantee protection from both noisy surroundings and water thanks to their airtight seal.
They are extremely skin-friendly thanks to the aloe vera content used to create SoftSilicone earplugs. Thanks to the use of antibacterial silver and additional compartments in the case, they are even more hygienic.
The package contains:
6 pairs (12 plugs) of SoftSilicone,

Travel case with dividers.




Composition:
0.3% aloe vera,

1% antibacterial silver,

98.7% silicone.
Frequency Hz 125 250 500 1000 2000 4000 8000
Average dB    26.3 22.9 24 28.5 37.8 41.5 39.9