3082 Mogami speaker cable
W3082 - Superflexible Studio Speaker Cables
2.0mm² (Approx.#14AWG) Speaker Cable To Meet XLR Connector Cable Clamp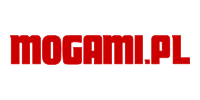 Easy return of products within

14

days from the date of purchase without giving reasons
It is cheaper in a set!

51,00 zł
(Cheaper in the set by -76.47%)
90,00 zł
See the set

65,00 zł
(Cheaper in the set by -438.46%)
350,00 zł
See the set
"I was stunned by how dramatically the coaxial 3082 speaker cable affected the sound of my NS-10Ms. I was using good wire before but the improvement the 3082 made was not subtle. The speakers sounded noticeably louder and the response more natural and extended. I had no idea speaker cable could be so significant. Thanks so much for a great solution and
a wonderful improvement on my monitoring!"
This standard speaker cable is designed to meet XLR audio connector cable clamp. Coaxial Design is used to provide as large a conductor size as possible, which results in the following features:
Large conductor size of 2.0mm (close to #14AWG) despite small OD of 6.5mm (0.256"). (Same conductor size for both internal and external (shield) conductors.)
Extremely low induction from outside and affection to outside.
Suitable impedance as speaker cable.
Better sound quality than quad nor regular parallel configuration. Now, specify MOGAMI #3082 as world standard of economy and popular professional speaker cable.

Price per 1m.