2803 Mogami Hi-Fi signal cable
2803 has been evaluated as the world's highest resolution and rich detailed cable in the world market.
This cable works well when a vivid original sound image, without any colouration to the signal, is wanted.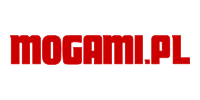 Easy return of products within

14

days from the date of purchase without giving reasons
It is cheaper in a set!

408,00 zł
(Cheaper in the set by -142.65%)
990,00 zł
See the set

612,00 zł
(Cheaper in the set by -94.45%)
1 190,01 zł
See the set
Because of pursuit of reducing the effect of the cable to improve resolution to the utmost limit, it may not suit all systems depending on the situation. This cable works well when a vivid original sound image, without any colouration to the signal, is wanted. Since the only degradation of a 2803 cable will be caused by the RCA phono plug used this must be carefully selected.
The key point of the plug lies in its size to keep metal parts, other than cable itself, as short and small as possible.

Price per 1m