NI Mogami interconnect Bullet Plug (RCA cinch)
Mogami NI Bullet Plug is the best available interconnect cable on the market. Made of 2497 highest OFC cable quality, double coaxial construction and ETI Bullet Plug TeCu (tellerium copper)
This cable works well when a vivid original sound image, without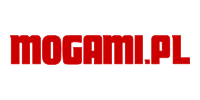 Easy return of products within

14

days from the date of purchase without giving reasons
Mogami 2497 cable.
Double ciaxial construction.
This cable works well when a vivid original sound image, without any colouration to the signal, is wanted.
The key point of the plug lies in its size to keep metal parts, other than cable itself, as short and small as possible. ETI Bullet Plugs are ideal for this application.
Each MOGAMI cable is RoHS Complient, the cables are soldered with Pbfree solder with 4% Sn96Ag4.
Lifetime warranty.
Price for a pair.