Jack TRS - Jack TRS socket Mogami headphones extender
Jack TRS headphone extension cable - Jack TRS jack on the MOGAMI 2534 cable, which is considered by many producers and artists to be the reference studio cable.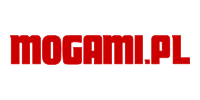 Easy return of products within

14

days from the date of purchase without giving reasons
MOGAMI Headphone extension cable Jack TRS - Jack TRS socket:
Mogami 2534 QUAD REFERENCE NEGLEX QUAD High Definition cable,
Neutrik NP3X-B gold-plated TRS connector, Neutrik NJ3FC6-BAG black cable jack, highest noise and RF interference suppression.
This 4-wire cable offers the highest elimination of noise and RF interference, and is the best sounding cable available on the market.
All MOGAMI cables meet the EU RoHS directive, the cables are soldered with lead-free tin alloy with 4% silver Sn96Ag4.
Lifetime warranty.