Tech Pouch 2.0 Dirty Rigger
The base of this pouch, made of 4mm rubber, is resistant to ripping and puncturing. It can withstand storing pointy tools without risking damage to the pouch.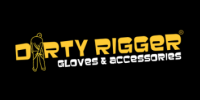 Easy return of products within

14

days from the date of purchase without giving reasons
It is cheaper in a set!
244,98 zł
(Cheaper in the set by 4.99%)
232,75 zł
See the set
The Tech Pouch 2.0 provides instant access to your most frequently used items from handy open pockets on the outer edges. Quick access to your most frequently used tools from two unlockable pockets on the outer edges of the bag and built-in handy slots for your screwdrivers is a new dimension of versatility. The pouch is made of highly durable nylon.
The main pocket has a capacity of 2.5 liters. There are 5 slip-in pockets around the inner walls to help you organize your tools efficiently.
Dimensions:
main pocket: width: 17 cm, depth: 8 cm, height: 19 cm,
side pockets: width: 7 cm, depth: 2.5 cm, height: 13.5 cm,
front pockets: width: 7 cm, depth: 2.5 cm, height: 10 cm,
belt loop: 50 mm,
overall dimensions: width: 23 cm, depth: 12 cm and height: 20 cm.
The pouch is sold without contents, the dimensions are generalized.
Pockets may be slightly narrower at the bases than specified.
Tools should be inserted into the pouch with the wider side for better protection. Due to various changing trends in manufacturing, as well as the shapes of tools and the stretching of the material over time, it is a good idea to make sure all tools are safe on an ongoing basis.