Slim Fit™ Framer Dirty Rigger Gloves
If you often find your work gloves too baggy and ill-fitting, the Slim Fit series may be just what you're looking for.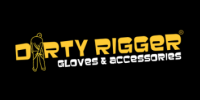 Easy return of products within

14

days from the date of purchase without giving reasons
The Slim Fit Framer Gloves are breathable and lightweight, providing exceptional comfort for all-day use.
The inside of the palm is made entirely of synthetic leather. The version with three fingers uncovered, which this allows additional manual work.
Durable embossing in the most important parts makes it exceptionally good at grasping different textures and surfaces. Meanwhile, the Airprene stiffening on the knuckle and the all-around stretch material of the back of the gloves allows freedom of hand movement.
The gloves feature a name-signing tag.
CONTACT US: sklep@pastore.pl +48 71 7165385